#jaiyeorie
Kardashian-Jenner chicks hopped on Twitter to announce they are selling new "vintage t-shirts" and some of their designs feature the Biggie and Tupac being sold for $125 .Voletta Wallace took to social media to slam the sisters for using likeness on their range.

She fumed:

"I am not sure who told @kyliejenner and @kendalljenner that they had the right to do this. The disrespect of these girls to not even reach out to me or anyone connected to the estate baffles me.I have no idea why they feel they can exploit the deaths of 2pac and my Son Christopher to sell a t-shirt. This is disrespectful , disgusting, and exploitation at its worst!",
.
Here's what she said: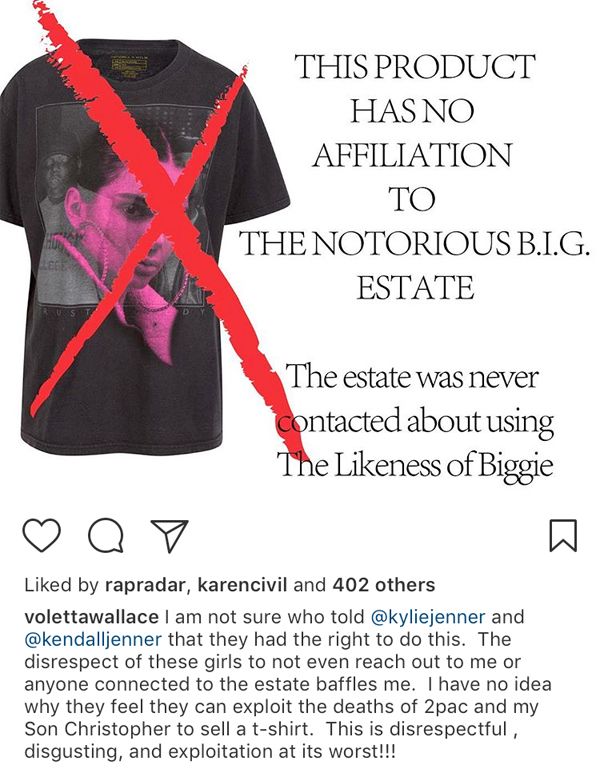 Suge Knight's son, Marion Hugh Knight Jr., also warns Tyga for using the Death Row logo: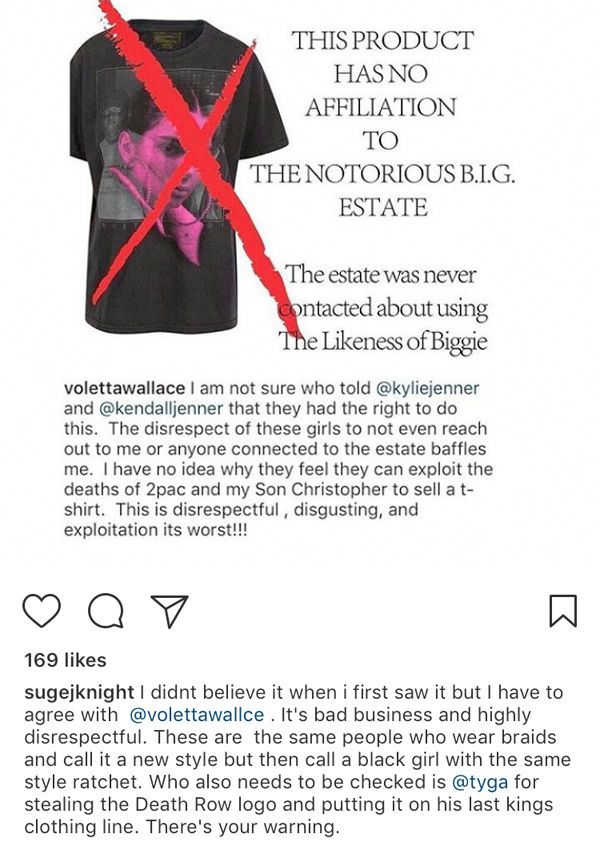 Biggie's estate and they tell us they're currently "exploring legal options" at this time.
!
Photos: Getty/Kendall-Kylie.com, We Love to know U COMMENTS ................. ... spill TEA.... Easy on Shade #jaiyeorie